BASTILLE DAY: 2nd Annual Bourdain Dinner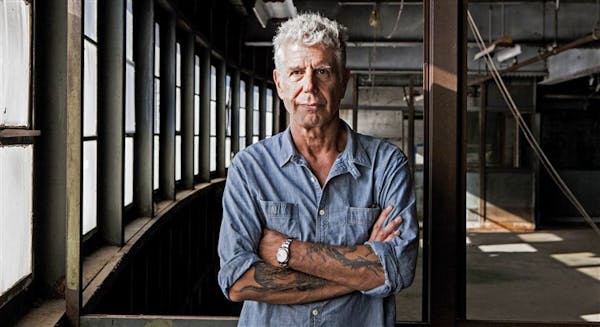 [Purchase tickets here! https://www.bistro-on-main.com/event/bourdain/]
Our first Bourdain dinner sold out quite quickly, so consider this fair warning to get your tickets for our upcoming July 14th event. This will also coincide with Bastille Day - the annual French celebration of independence. Much like our own 4th of July, this summer festival is marked by patriotism, fireworks, celebration with friends and family, and - because we are dealing with the French - spectacular cuisine.
Anthony Bourdain has a special place in all of our hearts as Chefs and industry people. Unapologetically honest, at times abrasive, always creative, and relentlessly focused on showcasing the hidden places and best cuisines of the world, he blazed a trail for many a young chef making his or her way in the kitchen for the first time. At Bistro on Main, we are honored to offer work training as part of our social enterprise. We do feel that this cause would have been very near and dear to Bourdain, and we are honored to remember his legacy, and celebrate his French heritage, in this, our second tribute to him.
What can you expect from the menu? The details are below, and reservations are currently being accepted. As space is limited, we do recommend acting sooner rather than later as mentioned above. All proceeds/profits from this event will go to support the Jordan Porco Foundation and their work to support suicide prevention.
So please, grab a friend or two. Get a ticket. And come celebrate an amazing legacy with us, enjoy learning about Bastille Day, and help us do good in this amazing town we live in.
Bourdain menu:
MENU*
All course to be paired with selected wines, spirits & beers
1st Course: Ceviche
scallop, shrimp, octopus | pickled summer berries | avocado, lime
2nd Course: Crispy Quail
micro greens | watermelon | heirloom tomato | grilled halloumi | honey lavender glaze | chilled ancient grains
3rd Course: Venison Strip Loin
fois gras mousseline | roasted peach demi glace | braised summer greens | shaved radish
4th Course: Brown Butter Cake
chartreuse-soaked summer stone fruit | vermont creamery fromage blanc | lemon, mint & basil persilade
*menu subject to change