Colgan Farms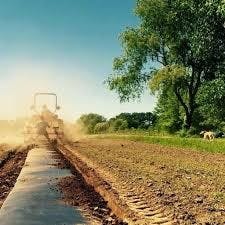 "Fresh" is an adjective often used in the summertime, but we're part of the field of thought that for food to be "fresh" it should be sourced locally. Taste aside, locally sourced produce promotes food safety, variety, supports the local economy, and creates a sense of community. We're lucky enough to partner with Colgan Farms, a farm that specializes in heirloom produce, to practice what we preach and provide the freshest vegetables for our seasonal menus.
Colgan Farms is a Lebanon, Connecticut based farm that uses sustainable practices to cultivate speciality heirloom produce. A heirloom fruit is a heritage fruit, which means that they are old-time varieties, handed down through multiple generations of families. As a farmer-to-community relationship focused organization, it makes sense that Colgan Farms would offer heirlooms, a plant that requires just a little bit of inner-circle trust before planting.
We're especially proud of our summer menu this year, featuring dishes like rabbit loin roulade wrapped in jambon de bayonne, and stuffed with summer squash, carrots, and asparagus. Our salads list ingredients such as heirloom tomatoes, market greens, baby arugula, roasted beets, and baby kale. In working with Colgan Farms, we are able to call these vegetables "fresh."
From an environmental standpoint, forming a partnership with a local farm is a big thumbs up. Locally sourced food reduces travel time, which results in a smaller carbon footprint. Supporting local businesses is also essential to maintaining the heartbeat of a community like Manchester. We hope to bring you "fresh" food all summer long, and hope you'll stop by soon to taste some of Colgan Farms delicious heirloom vegetables.