Eating Plant Based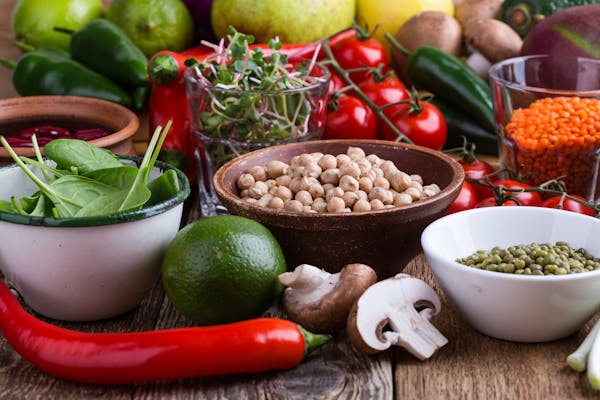 Whether you are a vegan or vegetarian or just enjoy eating less meat sometimes, we have you covered with lots of flavorful and delicious plant-based options.
For too long, vegans and vegetarians have been relegated to second class when it comes to restaurant dining. Or worse yet, have to seek out specialized restaurants that only serve plant based foods, forcing them to leave their friends behind.
And for many of us (including me, Chef Ben) we are trying to eat less meat and more plant based meals. Both for personal health and environmental sustainability, I personally am eating plant based more and more.
Many of our entrees can be ordered "vegan" -- simply ask* when you order. Here is a sampling of some of our plant based and vegan offerings on our current menu:
- Roasted Olives Starter
- Marais Plate Starter
- Impossible Burger
- Beyond Meat Sausage w/Polenta
- Mushroom Bourguignon
- Farro Risotto
- Cassoulet
- Butternut Squash "Steak Frites"
- Chickpea Salad Sandwich
In addition, our salads can all be modified to be vegan and you can add griddled tofu, an Impossible burger, Beyond Meat sausage or butternut squash "steak" to any salad for a great and healthy entree. We also always feature locally-made vegan sorbets for dessert.
So come on in and enjoy some great Bistro plant based cuisine -- and invite your friends. We promise you won't be missing out on any of the flavor!
*ASK - always let us know when you are ordering a dish "vegan". We handle it in a special way in the kitchen to avoid cross-contact and cross-contamination.
**TASTING MENU - Our Chef's 5-course tasting menu can be ordered 100% plant based/vegan. Just ask when you are making your reservations.