Meet Tony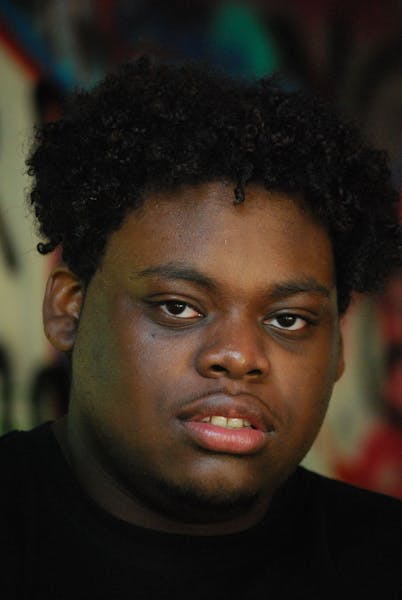 "Developing and growing our staff at Bistro on Main isn't by-product of what we do... it is what we do." - Chef Ben
This is part #1 of a series we are starting to do introducing you to some of our amazing staff at Bistro on Main. In this part, our hospitality manager Mary sat down with Tony to try and capture his story. Tony is a graduate of the MACCchefs Culinary Jobs Training Program.
---
MARY: Working with Tony has been a pleasure. When Ben and I discussed this concept and decided we would go with it, Tony was the first person who came to mind. He has the heart of a lion and the presence of a superstar in their prime; young and fierce.
His one-liners will have you rolling, and the now, well-maintained verbal spitfire, never ceases to disappoint. Tony is the kind of person you can trust right from the get go. He is a kind gentle giant with a big heart who wants to help others. When he first started here, however, you would have never known. He started out shy, nervous, and timid. Chef had told me about his struggles throughout the MACC Culinary Jobs Training Program. "Speed and pressure would crush him instead of motivate," Chef said.
Since then he has developed into a confident, empowered and happy individual. He may only be 20-years-old, but he has a lot of wisdom and kindness to share. He consistently receives positive comment cards and shout outs from guests who have had the pleasure of being served by him. He is professional under stress and continues to learn and improve everyday.
Before we dive into your experience here at Bistro on Main, can you tell us a little about yourself and your journey that has brought you here?
TONY:
So..basically since I was 5, I've been in the kitchen. I moved to Manchester my sophomore year of high school. I went to Weaver Culinary Arts Academy for three years but they only gave me one cooking class during the time I was there. I took after school programs such as massage therapy classes, cosmetology, horseback riding, and CPR training. Can you imagine me, Tony, on a horse? I was actually pretty good at cleaning, saddling and taking care of them.
When I graduated, I tried to go to MCC but they somehow messed up my financial aid because they thought I was my father and then a whole mess happened and I lost my financial aid. At that point I had to find a job to help support my family. I moved in with my sister to gain some independence from my parents. My mom and my sister used to go to the pantry and they saw the flyer. My sister put me on to the class at MACC, I learned more through the MACC culinary program in a few weeks then I had when I went to school. Chef Ben told me about the new restaurant that was going to be opening up and I said, "Sign me up!". The following day I was hired! I was having phone problems at the time but if I hadn't seen the follow up email, then this may never have happened.
When you aren't here at Bistro on Main what are some hobbies or things you enjoy doing in your spare time?
MARY: From getting to know Tony he is a family man. He spends a lot of time with his younger niece and nephew. He shares stories of when he takes them to the movies and about some of their fun adventures. He was particularly excited about a professional wrestling show in town. He asked for some extra hours and told me he wanted to take them to the show. He worked really hard and despite a potential obstacle, he bought the tickets himself, requested the night off and made it happen.
TONY: "Music is my passion. Singing and all the other stuff. I used to write songs and write poetry but that kind of fell off. Oh and I cook! I mostly bake. Cakes and things like that. I make a really good dirt cake. It's like an oreo creme pie. I dont put gummy worms or anything like that in there, that's a waste of time. Cream cheese, vanilla pudding, powdered sugar, oreos and whipped cream. Then I fold it all together and you leave it in the fridge and then it's good in a couple of hours."

What kind of barriers to employment have you faced?
TONY: This is my first job. I applied to other jobs and they wouldn't hire me because I didn't have any experience. I applied to fast food restaurants, clothing stores, everywhere. At one point I was applying for jobs and somehow colleges started to call me because they thought I was trying to apply to schools, but I was only trying to find a job. It's hard because places ask you what kind of experience you have, but if its my first job, obviously I don't have any.
Coming into this job/program what were your biggest fears and do you feel like you have made progress conquering those fears?

TONY: Communicating with customers. That was number 1. Handling money, but I overcame that. I'm pretty good at that now. Learning how to handle myself professionally in stressful situations. I had to take my time to understand the seriousness of situations but also not take it to heart, while also having fun.
What lessons will you take away from this experience that will help you be successful in the future?

TONY: Working together as a team, and knowing that everyone has strengths and weaknesses. Handling everything in a professional manner. Hospitality is the key to good service.

Tell me about a memorable shift you've worked and why it stands out to you

TONY: First, when I had to deal with racism at a table. I've learned throughout the years to respond and not react and that's just one of those things that you need to learn. I told myself, "I'm just gonna walk away from the situation and let my manager and my boss take care of it." But remember my first night here? I was a hot mess. [we joked about all of our first nights here and reflected on how far we have come as a unit as well as individually] I like the people that I work with. I have fun because I like everyone.
Where do you hope to be in five years?

TONY: I turn 21 next month. I'd like to have an apartment and be stable. Stable financially and in life. I'd like for everyone in my life to be good; friends and family. I'd like to have a job that I'm happy at. I just want to be happy and content wherever I am. Hopefully I'll be driving by then!