Korean Pop-Up (Sunday & Monday) - 10/6-10/7
October 6 2019 | 4:00 PM - 10:00 PM
867 Main Street, Manchester, CT 06040
Join us for a fun and delectable Korean Pop-Up, Oct 6. Led by guest chef Young Keun along with the culinary team at Bistro on Main.
5-Courses, including drink pairings
OCT 6
Sunday 4PM (sold out) | Sunday 7PM
$65 per person + tax (gratuity included)
MENU*: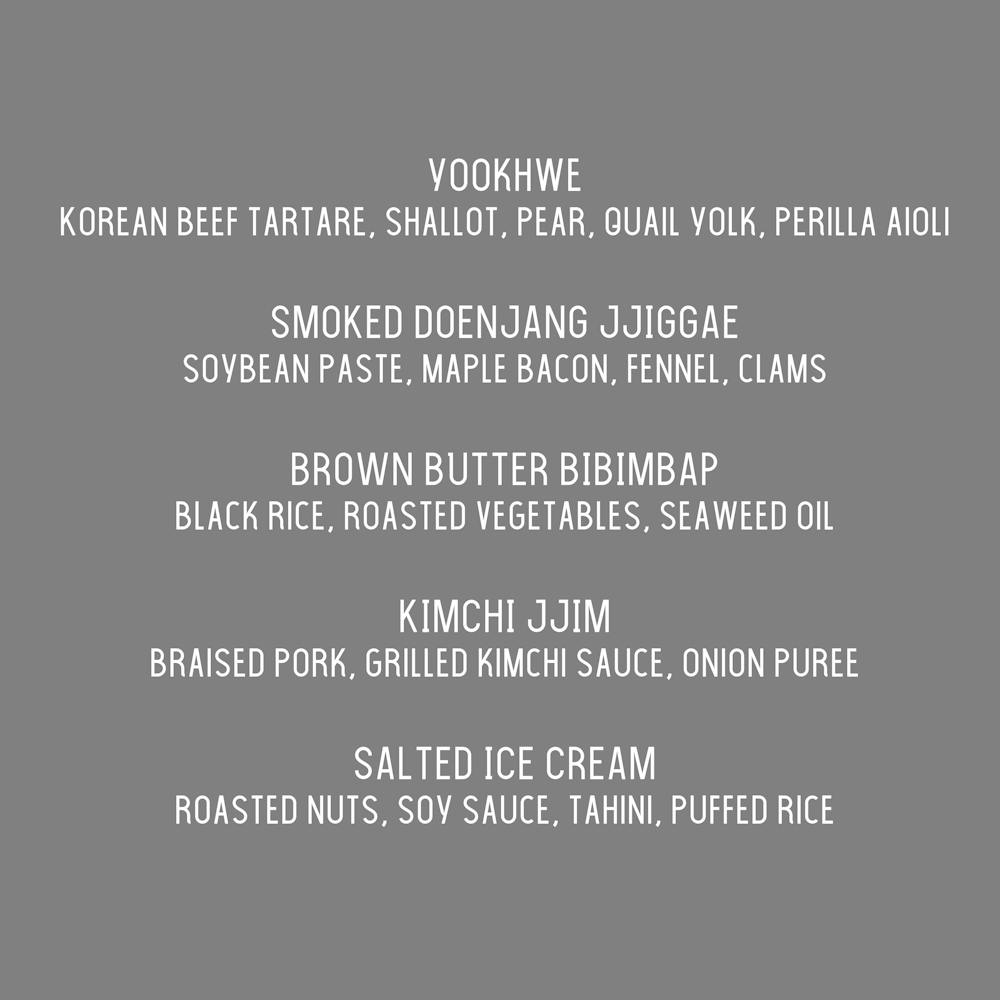 *subject to change based on availability
CHEF YOUNG KEUN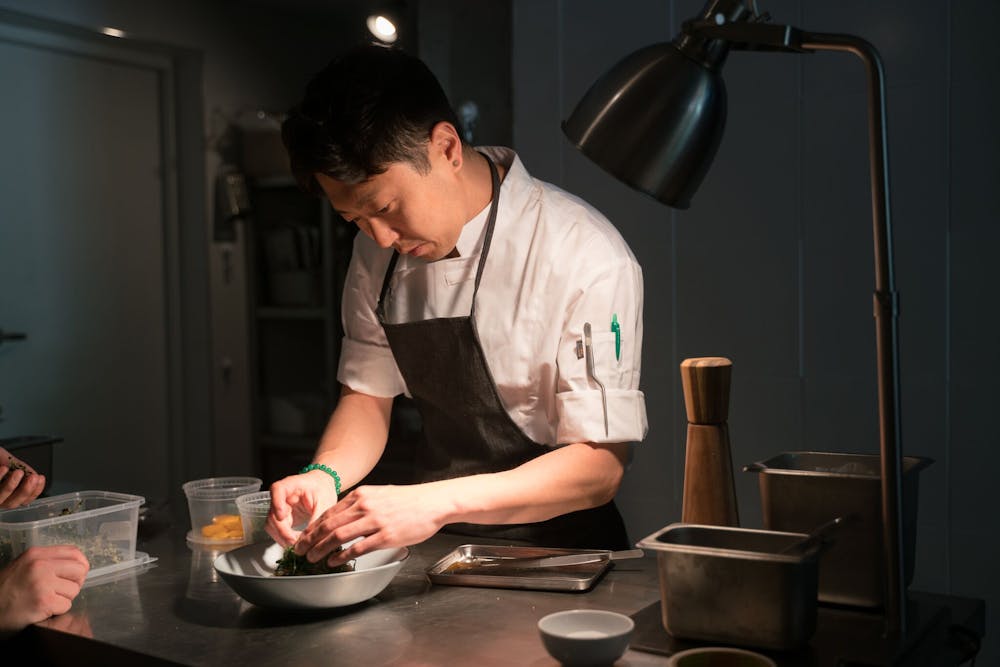 Young Keun (Greg Norrish) was born in Seoul and adopted to the US at a young age. He spent many years in California cooking and farming prior to moving to Seoul to learn more about his roots. During this time he developed his own style of Korean food and is currently on a pop-up tour in Europe and the US sharing these dishes. He has plans to return to California and open a contemporary Korean restaurant in 2020.

CHEF BEN DUBOW
"I am particularly excited to be hosting and working with Chef Keun at Bistro on Main for a number of reasons. First, I have known him since he was in high school and it is great to see how he has developed into a passionate and talented chef. Second, I adore Korean food and think it is totally under-appreciated and under-represented here in New England. Third, this is going to be a great opportunity for our staff and students to be exposed to different flavors and techniques and also to a young chef who is an example of what it means to be passionate and work hard in our industry. Finally, I am excited for our Bistro regulars to get to enjoy something totally different than what we normally are serving up."