Main content starts here, tab to start navigating
Bistro Light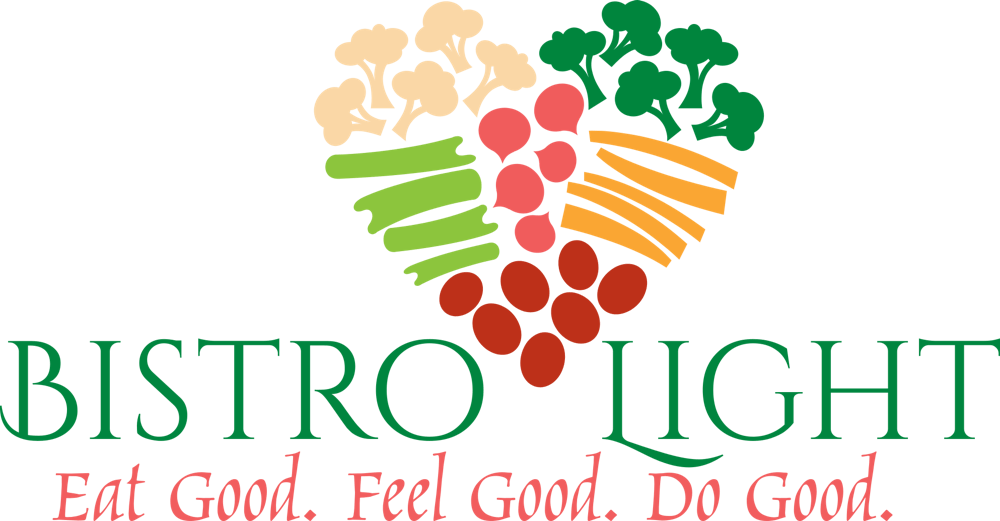 BISTRO LIGHT is a take-home meal plan for you, prepared by the culinary team at Bistro on Main and approved by the professional trainers at ML Fitness.
We have changed our program so that you now can both choose the menu and the number of meals you order each week ($50 min order). We will set the menu seasonally, so you can pick the meals you like. Menus will change 4 times a year. (Please note, we are no longer offering breakfast as an option).
Our food isn't "health food", but it is healthy, clean and all recipes/dishes are designed to be part of a healthy, active lifestyle.
Convenient. Healthy. Delicious. YES PLEASE.
ABOUT Bistro Light
BL has been developed as a two-fold solution. First, Chef Ben realized in his own life and his friends, that people want to eat healthy food that is also clean and delicious -- but either don't have the time or inclination to cook regularly for themselves.
"Trust me," chef says. "Even as a professional chef, I cook for myself rarely. And when I am trying to lose weight, stay healthy, and eat clean, it can be a real challenge -- even for a chef," he says.
Second, personal trainers at ML Fitness (where Chef Ben works out and our neighbor at Bistro) were having a hard time finding a meal service that met the demands and budgets of their clients. The food has to be clean and healthy, but also delicious. It has to fit into a weight-loss friendly diet, while not compromising on taste. It has to be convenient and affordable.
So, we started to brain storm.
At Bistro on Main, we believe using fresh, local and sustainable ingredients. We source the highest quality meats, fish, dairy and produce you can find. We believe in simple food, bold flavors, clean eating.
What if we put together a "take-home, ready to heat-and-serve" meal plan through our catering department?
We will be working off of a seasonally-inspired cycle menu, that will change every 3 months. So hopefully you will never get bored. (We also reserve the right to change things up as great ingredients become available from the local farms we work with -- after all, we are chefs.)
You can order your meals by FRIDAY and they will be ready to pick-up at Bistro on Main starting TUESDAY at 4PM.
You can choose the number of meals you want each week as well as select the items from our menu that you want to order.
We want to keep the whole program simple, affordable & accessible.
Bistro Light FAQ
CAN I SELECT MY MEALS EACH WEEK?
Yes. You can pick which meals from our menu you want to get. Like a particular meal a lot? You can even double-up!
DOES THIS MEAN NO MORE SHOPPING?
If you do the full 10 meals, you will pretty much reduce 80% of your grocery shopping. You may want to supplement with healthy whole fruits, vegetables and salads, moderate amounts of milk and juice, as well as an occasional dessert. But that is all up to you.
WHAT ABOUT ALLERGIES?
Please let us know your allergies. We are happy to work around them if we can. If we can't, we will let you know. We may have to substitute certain menu items, but we will do our best. We also follow an 8-step protocol at our restaurant whenever there is an allergy issue. That way you can be confident that there has been no cross-contact.
OOPS, I FORGOT TO ORDER BY FRIDAY. WHAT NOW?
We will have a limited number of items available as "quick order to go items" each week. Just call ahead to order (or order online) and we will take care of you.
ARE THESE MEALS BASED ON ANY SPECIFIC DIET OR PROGRAM?
No, we don't follow any specific diet plan. Instead, we are cooking foods and flavors we love, adapting the recipes to be healthier and lighter. We are also controlling portion size/calories -- plus we run all of our menus and dishes past the trainers and nutritionists at ML Fitness.
IS THIS A DIET?
Nope... this is not a diet per se, nor are we making "health food". We honestly believe in the precept "let food be thy medicine" -- that is, when we eat real, clean, non-processed foods, we can't help but be healthier. We have also designed the meals to be conducive to weight loss (if that is your goal), but as my trainer reminds me, that is based on what else I eat, how often I am working out, etc. This is a convenient and affordable plan, that when part of a lifestyle commitment, can certainly help you lose weight, but it is not a "diet plan".
I DON'T NEED A DIET. DOES THIS MEAL PLAN STILL WORK FOR ME?
Yep. This is not diet food or health food, but delicious healthy food. It is for everyone! If you find you need more calories or food, just supplement the meal with additional salads, fruits, and snacks.